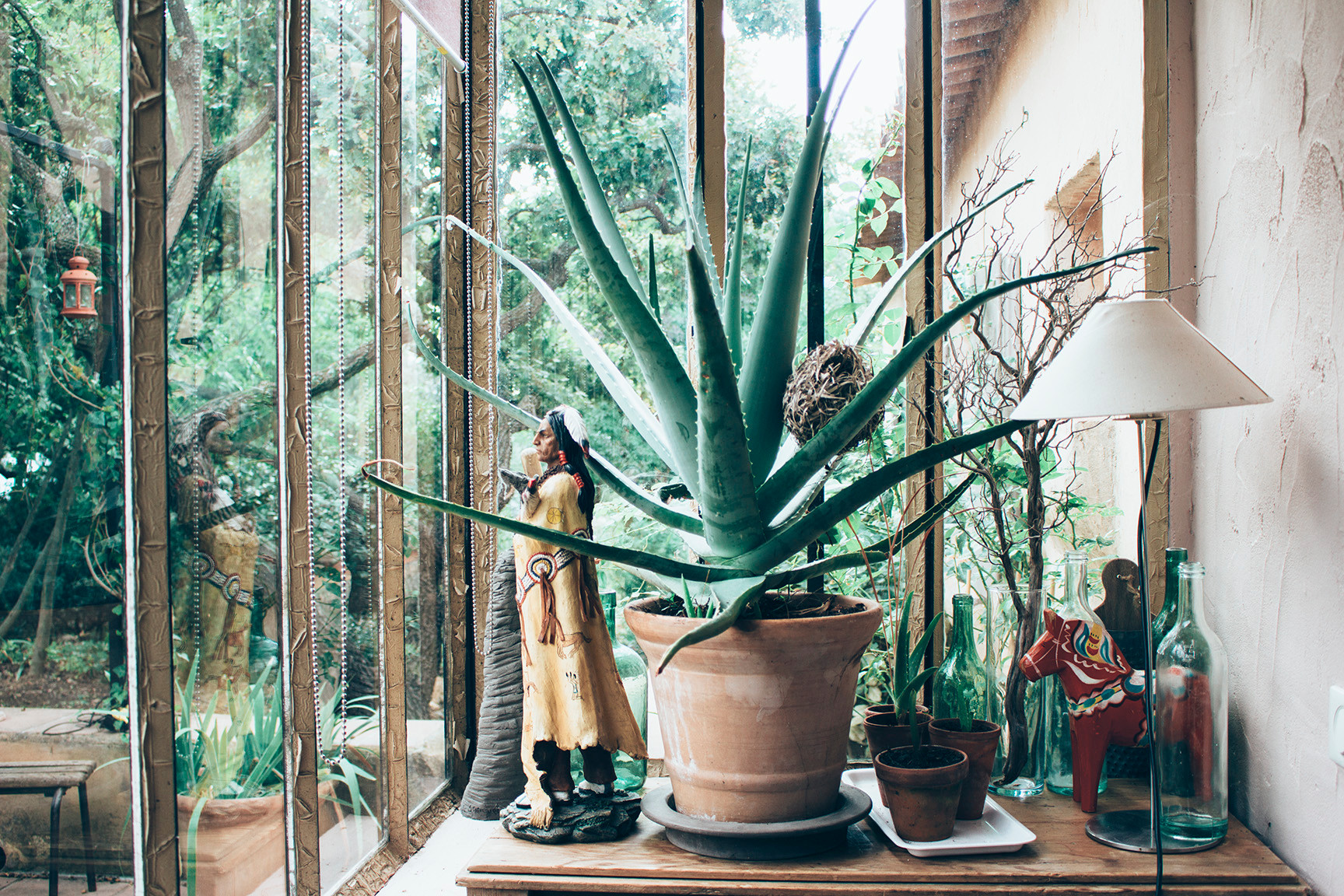 07 Apr

OCTAVIE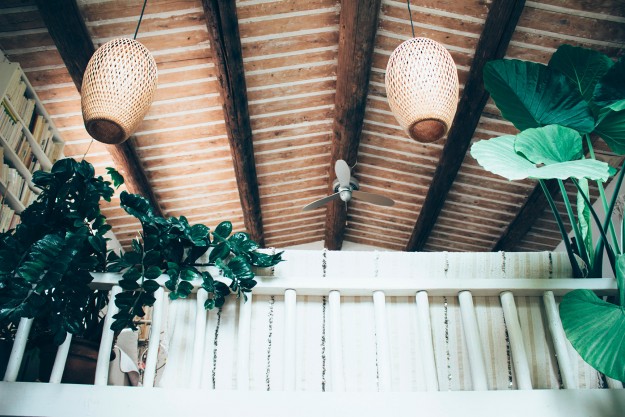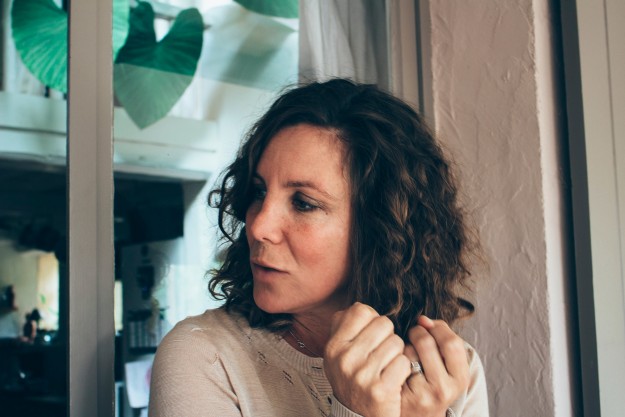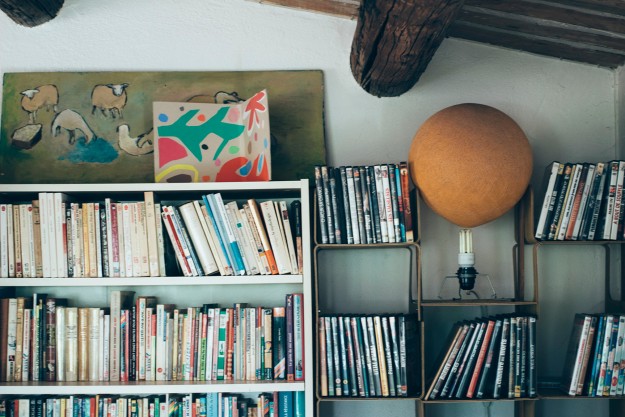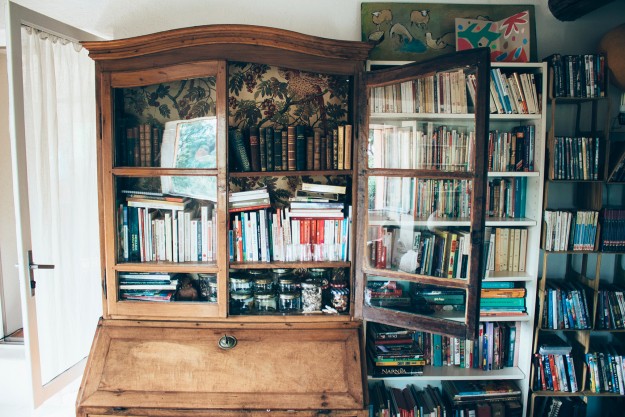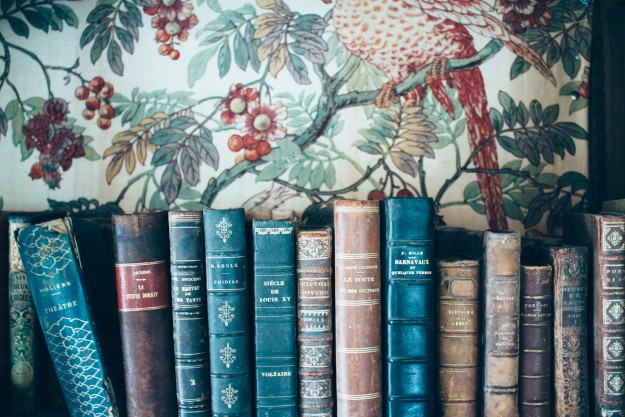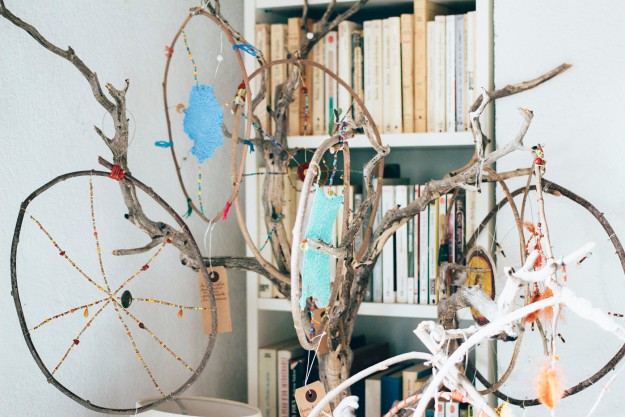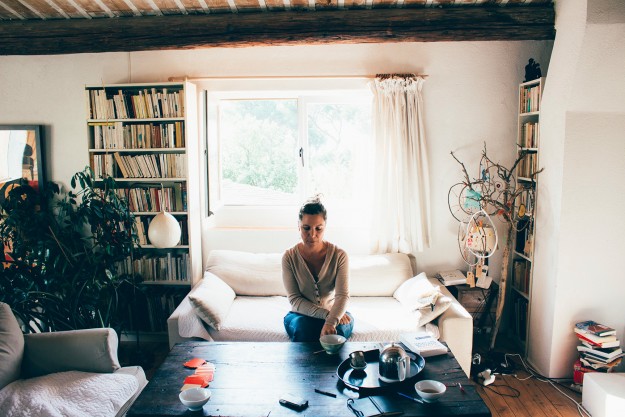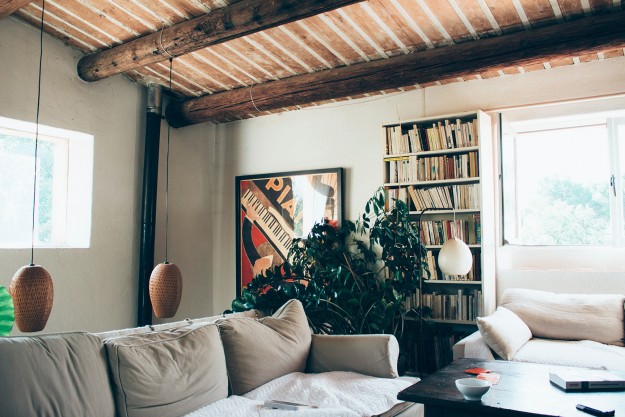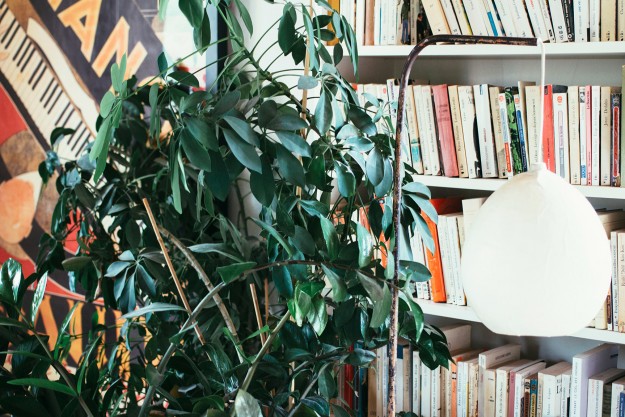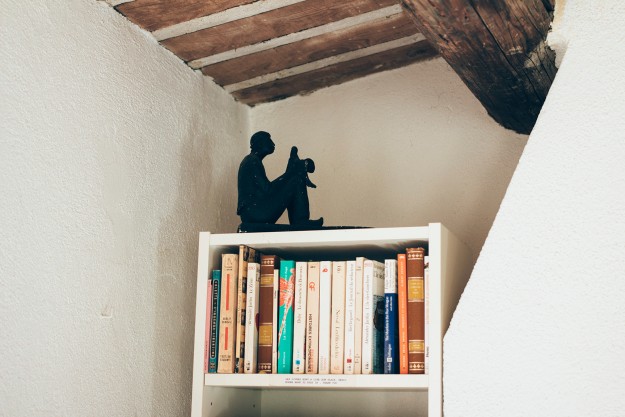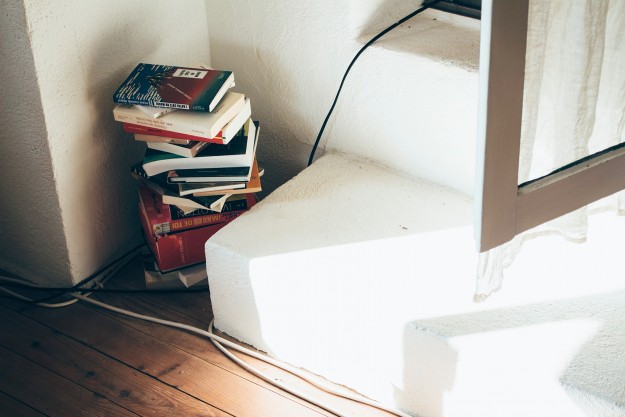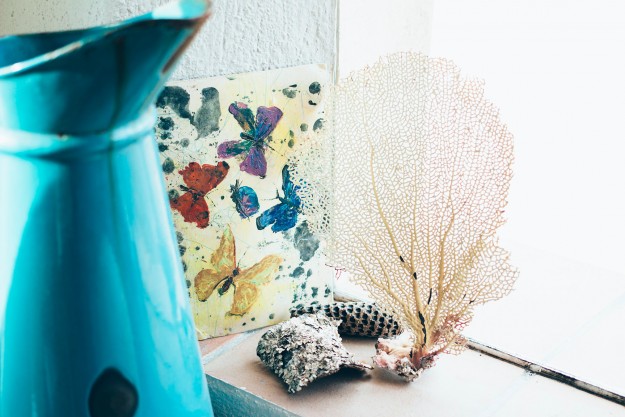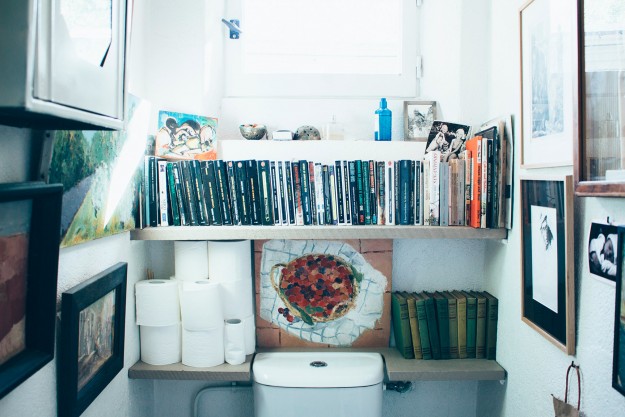 Bookcase – Octavie's bookcase is at the top of a few stairs that lead to a cosy mezzanine. Aside from the bookcase, the mezzanine is furnished with a comfy sofa, many plants and some beautiful dream catchers, made by Octavie herself. A door opens onto the bedroom, where there are more shelves, and more books. Other rooms of the house are also filled with books, including the bathroom, which mainly houses crime novels. The kitchen, where Octavie likes to sit with her four children, could be the next territory to be invaded.
Readings – First, there came American literature with William Faulkner, Hubert Selby, John Steinbeck to name a few. French literature also has its importance though. Ultimately it's the way sentences are formulated that grips her or not. But lately, Octavie, who works as a masseuse, has been more inspired by self-help books about the body, the spirit, energies. Right now, two books are very important to her: Telling Colours by William Berton and Hands of Light by Barbara Ann Brennan.
In Stock – These last few years, Octavie has been reading less, although she keeps accumulating books. She likes to feel their presence around her. And she plans to read them later, at the right time.
A FEW BOOKS TO BORROW FROM OCTAVIE :
Requiem for a Dream by Hubert Selby, Da Capo Press: "this American author made a very strong impression on me. It is very powerful".
Where I Left My Soul by Jérôme Ferrari, MacLehose Press
The Threads of the Heart by Carole Martinez, Europa editions : This French novel is set in the Middle Ages. "But the context doesn't really matter with Carole Martinez. Her writing is everything".
Telling Colours by William Berton, Colorscope : it provides answers through a set of cards and the interpretation of colours.
Hands of Light by Barbara Ann Brennan, Bantam