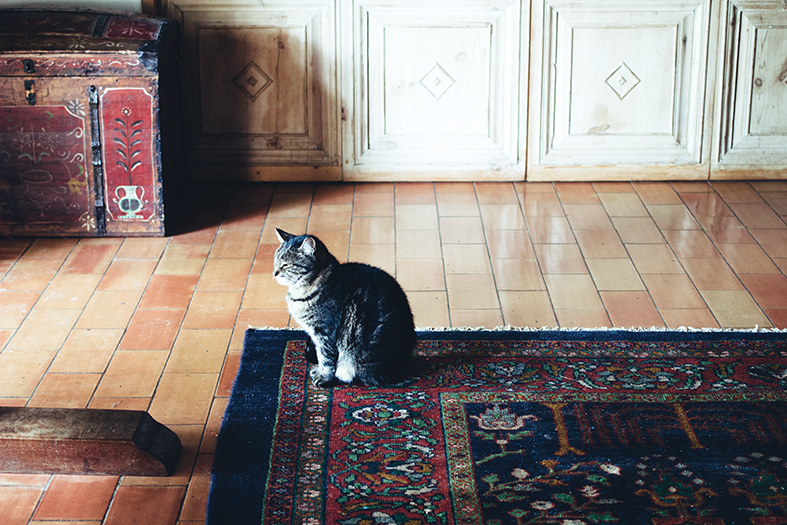 12 Jul

CLAUDE AND BERNARD

Space

It is a big room, with a high ceiling and walls covered with bookcases. On the remaining walls, paintings – those by Liane de Gasquet, Claude's mother – and family pictures hang. At the centre of the room stands a big ceramic wood stove. This is not a room for agitated grandchildren, rather it is a room in which to read, listen to music or have quiet conversations. We enter here on tiptoe and by invitation only.

Bookcase

On an orange wall, there is the first bookcase, big, tall – over 5 meters high! – and in an industrial style. Bernard imagined it 42 years ago: "I wanted my grandfather's bookcase", he remembers. It contains old and rare books, beautiful art books, and reviews from the beginning of the 20th century. A small ladder allows access to the highest shelves. On the other walls, the bookcases have been made to measure. Here you can find literature and biographies but also books on history, religion, poetry, theatre and science. French and foreign literature is separated, and there are many books in their original English versions, as Claude grew up partly in England. A few years ago, an alphabetic classification put some order into the shelves. But chaos might still reign, as Bernard confesses that he often goes "hunting for books" when he needs one in particular.

Readings

Bernard is an open-minded reader. He mainly reads essays about history, music and religion even though some literature never hurts. Regularly he feels the need to reread Balzac, again and again. Claude reads a lot as well. She is a nature-lover and thus she spends hours reading books about wildlife. They have some beautiful books about Provence and its traditions: both Claude and Bernard appreciate these topics and the associated landscapes.

Wanted

On a shelf that cannot be reached without the ladder, volumes of the review Femina (founded in the early 20th century) lie resting. The beautiful leather binding must be handled with care. Bernard would happily exchange a copy of the Femina review for another review he used to read at his grandfather's place: Illustration. As a kid, an article about the sacking of Beijing's Summer Palace by French and British soldiers in 1860 fascinated him. Since then, he has been looking for it. Spread the word!