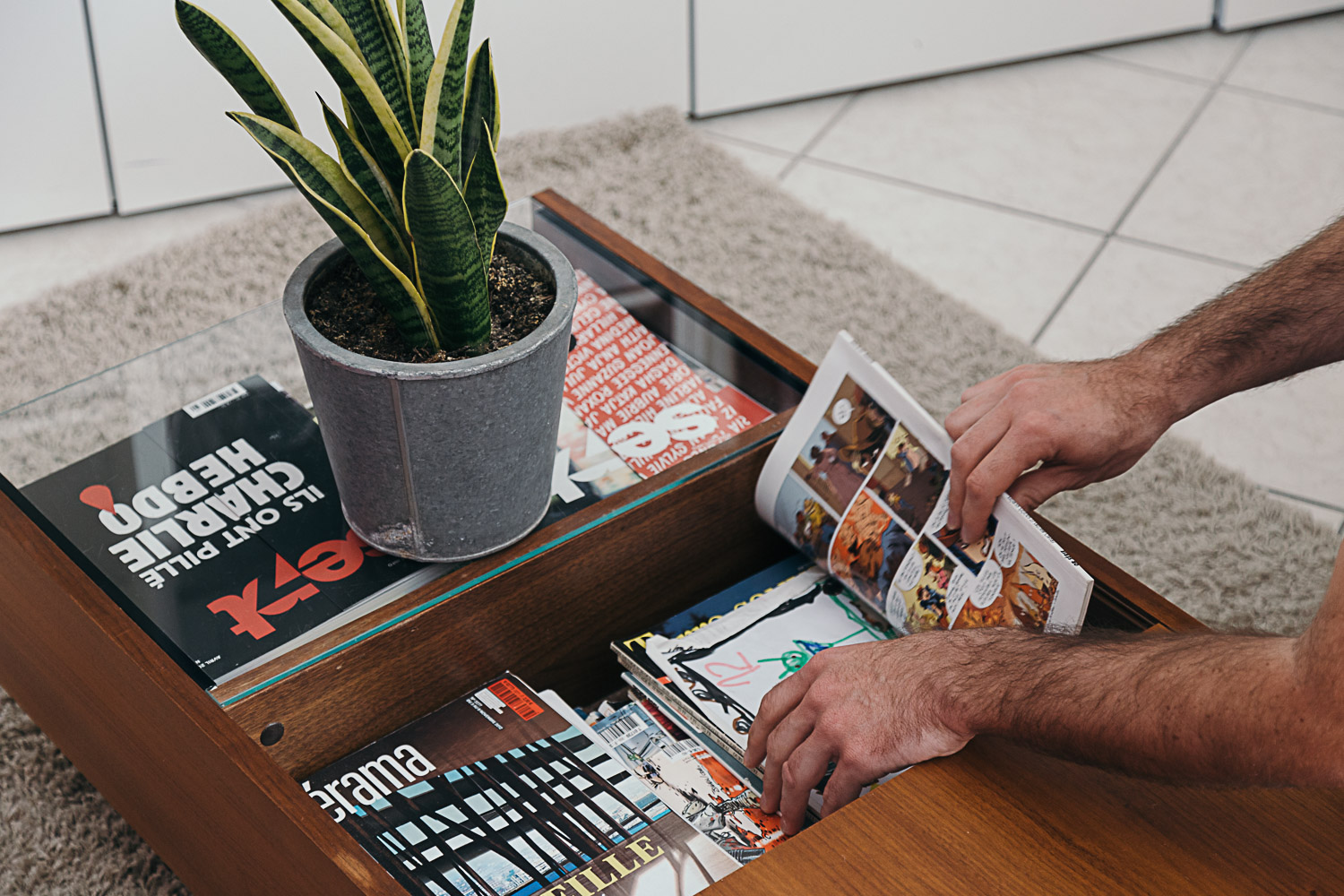 17 May

PHILIPPE 2/2
---
A FEW BOOKS TO BORROW FROM PHILIPPE:
Frank Sinatra has a cold by Gay Talese : In the winter of 1965, writer Gay Talese arrived in Los Angeles with an assignment from Esquire to profile Frank Sinatra. The legendary singer was approaching fifty, under the weather, out of sorts, and unwilling to be interviewed. So Talese remained in L.A., hoping Sinatra might recover and reconsider, and he began talking to many of the people around Sinatra—his friends, his associates, his family, his countless hangers-on—and observing the man himself wherever he could. The result, "Frank Sinatra Has a Cold," ran in April 1966 and became one of the most celebrated magazine stories ever published, a pioneering example of what came to be called New Journalism—a work of rigorously faithful fact enlivened with the kind of vivid storytelling that had previously been reserved for fiction. The piece conjures a deeply rich portrait of one of the era's most guarded figures and tells a larger story about entertainment, celebrity, and America itself.
In Cold Blood by Truman Capote: On November 15, 1959, in the small town of Holcomb, Kansas, four members of the Clutter family were savagely murdered by blasts from a shotgun held a few inches from their faces. There was no apparent motive for the crime, and there were almost no clues. As Truman Capote reconstructs the murder and the investigation that led to the capture, trial, and execution of the killers, he generates both mesmerizing suspense and astonishing empathy. In Cold Blood is a work that transcends its moment, yielding poignant insights into the nature of American violence.
Leaves of Grass by Walt Whitman: When Walt Whitman self-published his Leaves of Grass in July 1855, he altered the course of literary history. One of the greatest masterpieces of American literature, it redefined the rules of poetry while describing the soul of the American character. Throughout his great career, Whitman continuously revised, expanded, and republished Leaves of Grass, but many critics believe that the book that matters most is the 1855 original.